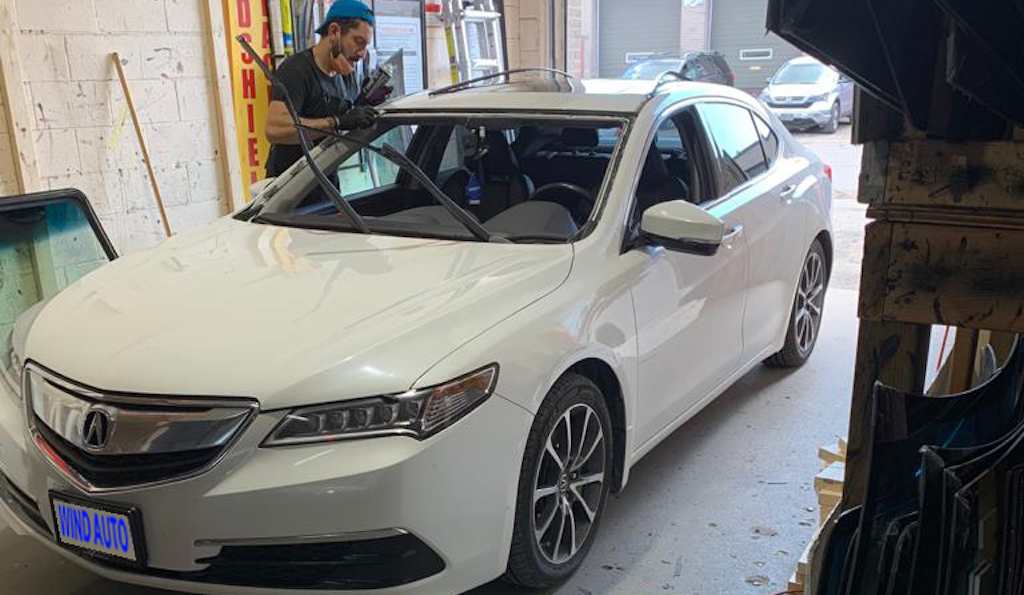 Windshield Replacement Services Offered By Experienced Windshield Replacement Technicians
The windshield of your vehicle is meant to withstand some impact of foreign objects that may kick up on the road. It is stronger than the glass of your other windows because it needs to be able to the block the driver and front passengers from debris. When your vehicle's windshield has been severely compromised by a rock or another hard object, it is definitely important to get your windshield replaced. Windshield replacement is made easy by the experienced technicians at Wind Auto Glass. We know what to look for that indicates whether or not you need a repair or a replacement of your windshield glass. We always try to repair the windshield glass initially, but sometimes the damage will warrant the replacement if the whole windshield. Windshield replacement is essential for the safety of the driver and their passengers, and Wind Auto Glass takes that very seriously. We service all kinds of vehicles in the Toronto area, and it doesn't matter about the make, model, or age of the vehicle. Our technicians can come to you to repair and replace your windshield wherever you may be. You do not have to compromise your daily routines as our work can be done remotely, and efficiently with great success and customer satisfaction.
With the proper insurance coverage, we will pay your 100% deductible for your windshield replacement, depending on the conditions. Wind Auto Glass uses only the best quality products when it comes to your windshield replacement. We are also very accessible for you, we can meet you wherever you are to replace your windshield. Windshield replacement is made easy with the steps that we take.
If you are living in the Toronto area and you are in need of a windshield replacement, we recommend that you call the professionals at Wind Auto Glass. We are dedicated to offering our customers the highest quality auto glass service, and we are there for you wherever you need us. We Proudly Serving Auto Windshield Replacement Services In Brampton, Markham, Mississauga, North York, Pickering, Richmond Hill, Scarborough, Toronto, Vaughan, Woodbridge & Other Area of GTA. We have mobile services available outside of GTA as well. Please feel free to give us a call or email us, and you can also check out more about our services on our website.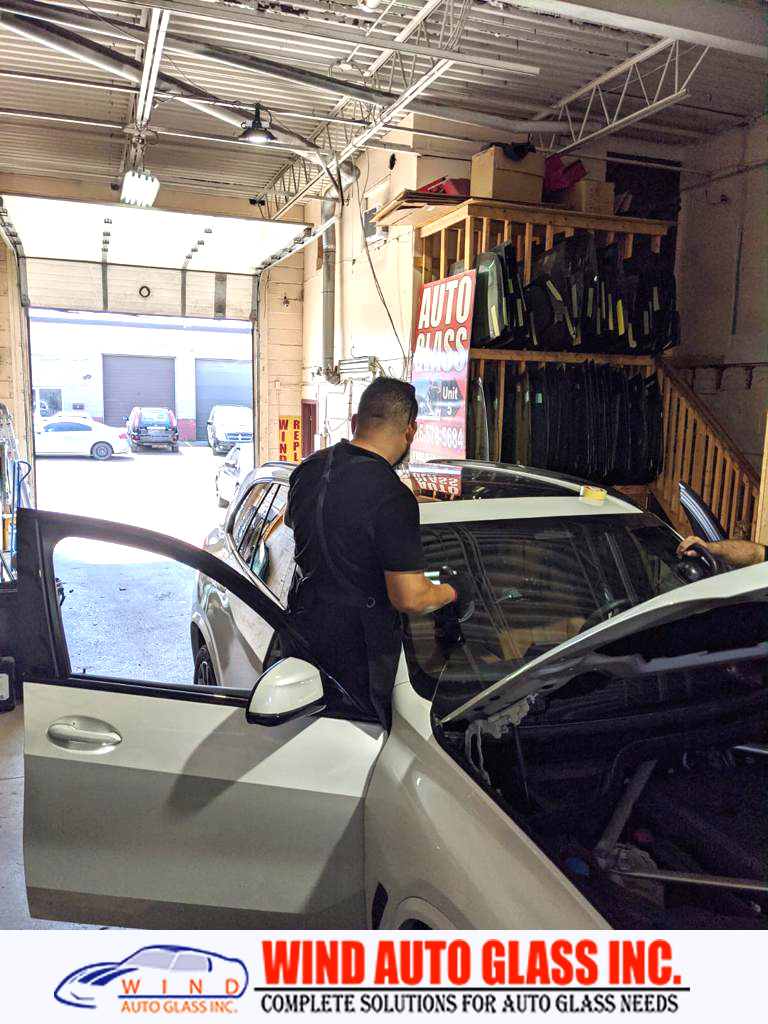 Windshield Replacement Steps
Step 1: Prep the vehicle to repair the broken windshield
We will protect your outer bodywork and the interior of your vehicle before we remove the windshield.
Step 2: Removal of damaged window
We will cut away and remove the seals and glue that hold the windshield in place and remove it from the vehicle.
Step 3: Prep new windshield
We apply primer to the vehicle framework and allow it to dry, and then we apply a bonding glue to the windshield to make sure it fits snug and seals well.
Step 4: Install the new windshield:
We will carefully fit the new windshield into the vehicle and ensure that any original fittings are replaced. The glue will need to set for at least 60 minutes.
OTHER SERVICES
Windshield Replacement
The windshield of your vehicle is meant to withstand some impact of foreign objects that ...
Windshield Repair
Most commonly a vehicle will be made with tempered glass for its windows except for ...
Auto Glass Repair
Having intact windows is crucial for the safety of the vehicle and absolutely necessary for ...